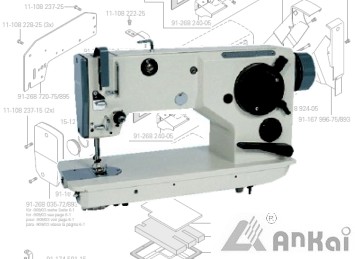 ANKAI AK-82800 Heavy Duty Zig Zag Machine

We are very happy to introduce to you the ANKAI AK82800 Range of Zig Zag Machines. A Full Specification Machine with Subclasses available for every conceivable Zig Zag Operation. Everything from Lingerie to Ultra Heavy Applications like Sail making and Tent & Marquee Manufacture. Send us your samples and let us prove seam and stitch quality to you.
From Light to Heavy Applications, the AK82800 is the basic Zig Zag for you. If your requrement is for purely basic Crosstitch, then this is an affordable solution. Similar to our HIGHLEAD GG0028 machine (in fact we are convinced it's the same machine).
Very high build quality from an ISO9001 and ISO2000 quality accredited manufacturer.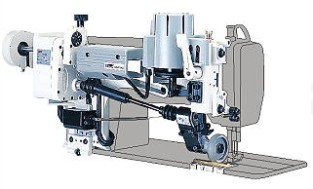 Optional is the RACING PL Rear Puller which makes this machine an Ideal Addition where a completely flat finish is required. Choice of Rear Roller at 15mm 35mm & 50mm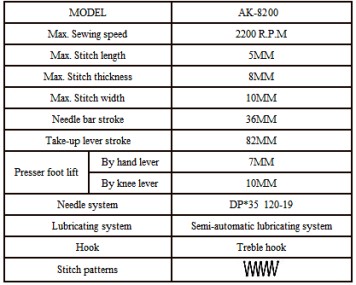 Extra Large Hook - Less Bobbin Changes Means Greater Efficiency especially when using thick threads.

Fully Adjustable Stitch Width & Length from Front Mounted Controls.

All ANKAI Machines have Integral Lubrication System, Dial Type Stitch Size Adjuster & Reverse Sewing.





Registered In England
Company No. 05493326