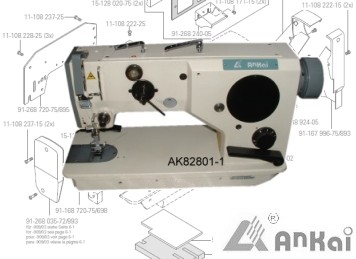 ANKAI AK-82801-1 Pattern Cam Zig Zag Machine
From Light to Heavy Applications, the AK82801-1 delivers.
Easily exchangeable Pattern Cams allow this machine to give you the exact stitch formation you need, when you need it.
Multi Point Zig Zag Stitch Formation gives Elasticity & Strength to the Sewn Seam or Piece. Large Hook for Greater Efficiency.
Standard Zig Zag, 2 step, 3 step & 4 step Zig Zag cams are in stock, so we can cover your requirement. Call us.
We are Zig Zag Experts, supplying Aeronautical, Marine and Defence Equipment Manufacturers with a wide range of Zig Zag Sewing Equipment.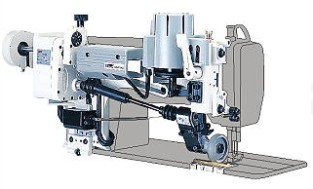 Optional is the RACING PL Rear Puller which makes this machine an Ideal Addition to any Sail Loft or Sheet Manufacturing Workshop. Choice of Rear Roller at 15mm 35mm & 50mm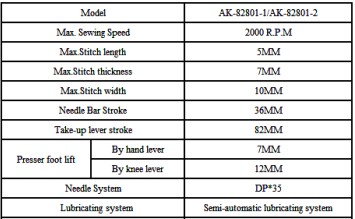 The Perfect Zigzag Sewing Machine for heavy applications.

Suitable for Leather, Tapes, Webbings, Heavy Cloths, Canvas etc. Especially suited to strengthening Stress Points on your Product.

Fully adjustable Stitch Length & Stitch Width upto 10mm.

Standard Cams For Zig-Zag & 3 Step From Stock


Specialist Cams are Available on 'Special Order'.