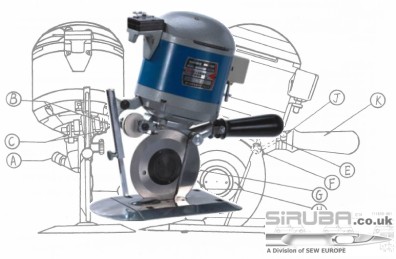 KAIXUAN CZY120 5" ROUND KNIFE

Looking For A Robust 5" Knife - Look No Further.
A 5" Circular Cutter for heavier applications. Ideal for Rag Cutting, Quilting, Canvas, Denim, Cordura and Carpet etc.

One handed operation. Designed so the Start Switch and The Integral Sharpener Mechanism can be Operated With One Hand for Ease of Use and Simplicity.

Machine is Identical to and Parts Are Interchangeable With the
KM KR-A Machine.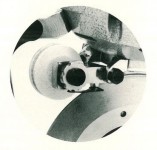 Built in Knife Sharpener.

Powerful 200watt Motor

5" Round Knife

Cutting Capacity 70mm

Weight 8kg.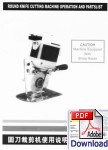 BLADES, SHARPENING STONE R58 (050) and Replacement Parts ALWAYS AVAILABLE FROM US.

Download The Parts & Instruction Manual HERE