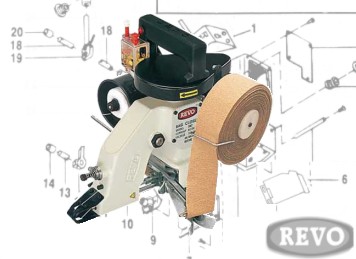 Single Thread Type 101 Stitch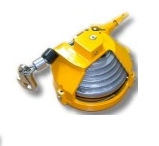 The machine is completely portable or can be suspended using the Optional Suspension Unit. The attachments can be quickly and easily removed when crepe taping is not required, reverting back to a regular single thread chain-stitch bag closer.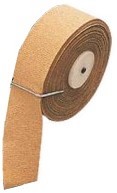 Crepe Tape
CREPE TAPE is available from us
165ft x 2" = Part No. CA-90

All Major Credit & Debit Cards Accepted for Mail Order

Use of crepe tape provides the double benefits of strong bag closing protection and visual appeal. The Revo C89-DAC helps produce perfect tape bound closures in one operation and allows for precise tails at both the leading and trailing edge of the bag for an attractive and better sealed closure.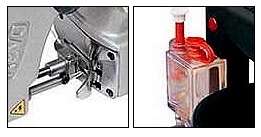 The C89- DAC is supplied complete with attachments for binding an attractive two inch wide crepe tape over the bag top. The lightweight three-part attachment features a Tape Holder, Tape Folder and Tape Cutter that allows the operator to sew 'stitch through tape' for a strong, attractive closure.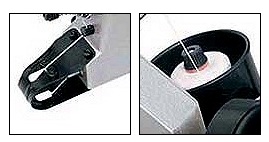 For More Information on The REVO C89-DAC Crepe Taping Bagstitcher, Please Call US