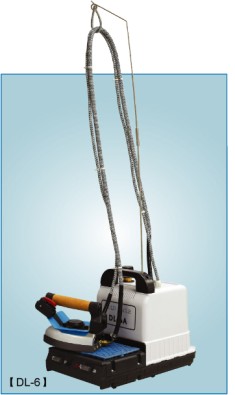 UK Parts, Service & Repair Centre

At Last a truly Portable Iron/Boiler Combo that delivers. Easy to use and operate. Independant Switching of the Iron and Boiler for FULL CONTROL. Our DL6A is equipped with LOW WATER OVERRIDE and PRESSURE CUTOUT for added safety. Simple in operation.
Conforms to All European Requirements for Quality & Safety and is CE Tested & Approved, so BUY WITH CONFIDENCE.
Ideal for use in Small Garment Studios, Theatre Wardrobe Departments, Tailor & Alteration Shops, Hotels, Care Homes & Dry Cleaners.



OUR LOWEST PRICED 'Entry Level Model' Iron and Boiler

COMPACT & VERSATILE, yet more than adequate.

1.8 Litre WATER TANK gives upto 3 hours between fills.

SUPPLIED COMPLETE with our DL-83TN Iron

TEMPERATURE is Automatically Controlled

SYSTEM READY INDICATOR So you know it's good to go.

SPECIALLY DESIGNED SOLEPLATE Prevents Water Leaks

FAST START UP TIME which is around 5 - 6 minutes

TEFLON SHOES ALWAYS IN STOCK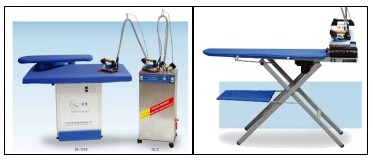 Ask Us About Table & Boiler Combinations