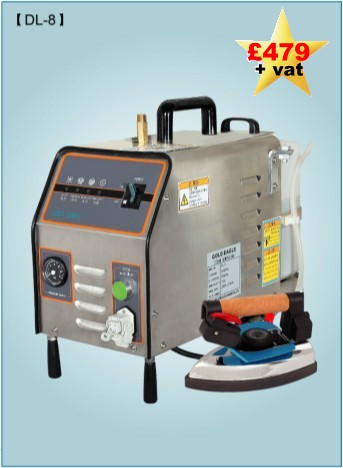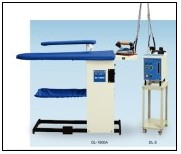 ASK US ABOUT VACCUUM TABLE & BOILER COMBINATIONS


All Images On This Website Have Been Digitally Watermarked


DL8 Auto Fill Boiler Unit
New to our range is the DL8 Self
Fill Boiler. It's the most Powerful Steam Iron & Boiler we offer. New auto fill system means no more downtime for Cooling/Filling as with lesser models. Fully safeguarded for Thermal Protection. Very quick 'Uptime' means from On to working is only 5 minutes. Integral Low Water Warning for added safety. Working Pressure of 3 Bar means this is a Boiler with punch. Ideal for small factory units, Wardrobe Departments, Soft Furnishing Studios or Pressing Services.
Supplied Complete With DL83TN Iron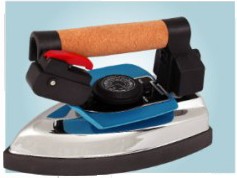 SPECIALLY DESIGNED SOLEPLATE PREVENTS LEAKS


IRON ELEMENT 900W.
ADJUSTABLE HEAT CONTROL.
STEAM GUARD
INTEGRAL STEAM SWITCH
TEFLON SHOES AVAILABLE

All GOLD EAGLE Product is designed to Meet And Exceed All European Directives for Quality & Safety.
CE Approved

© Ian P.Sissons 2011