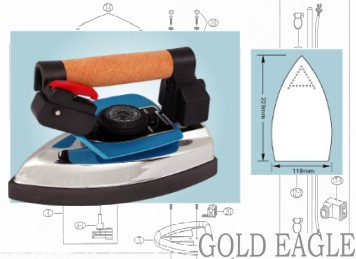 UK Parts, Service & Repair Centre
A Range of Industrial & Commercial Steam Irons which not only compliment our range of Steam Boilers, but can be retro-fitted to other makes as well.
A Choice of Two Irons, The Mid Size DL-81TN or the Full Size DL-83TN. The basic difference being the Soleplate Size and the Weight. So, there is an Iron to Suit You.
Widely Used as replacement Irons on Many Italian & German Pressing Units or in conjunction with our Steam Boilers in Hotels, Care Homes, Dry Cleaners, Tailoring & Alteration Shops and The Soft Furnishing Trades where they are PERFECT FOR STEAMING HANGING CURTAINS.






For Operator Comfort and Safety all our Irons have a Heat Resistant Handle and a 'Built On' Steam Guard Plate.

Thermostatically Controlled Temperature Range ensures you have complete control over the Heat at The Soleplate.

Micro Switch control of the Boiler Steam Valve

Teflon Coated SOLEPLATE


Quality Assured All our irons have been certified as complying with all European Directives for Quality & Safety, so BUY WITH CONFIDENCE

All DL Irons Supplied Complete with 5 Core Power Lead & 2.5 Meter Steam Hose.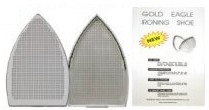 Teflon Iron Shoes Always In Stock