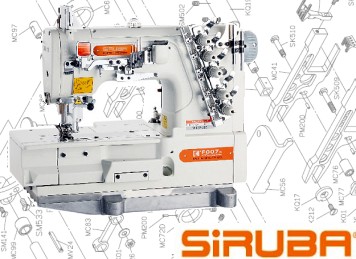 SIRUBA F007K COVERSEAM zoom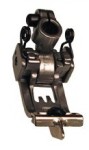 2 or 3 Needle Top & Bottom Coverseam Machine for General Hemming and Coverseam Operations on Tee Shirts, Sweatshirts, Dancewear and Sportswear. Available in 4.0mm 4.8mm 5.6mm and 6.4mm Needle Gauges.



Perfect for Seam Covering & Seam Crushing Operations for both Covering and Decorative Finishing of your Product.
Easy threading, Simple Pushbutton Stitch Size facility and built in Differential Feeding give this machine the edge. No other manufacturer can come close to this type of performance at the price.
All SIRUBA F007K machines are supplied fully guarded to comply with all relevant health and safety requirements.
Speeds of upto 6000s.p.m. which is of course dependant on the type of application, make this machine one of the best performers in it's class. We have sold simply 100's of these machines to all types of manufacturers.



SIRUBA F007K-W122 offers exceptional value and performance for the price. Ultra smooth and quiet in operation, even at High Operating speeds.
Ultra High Speed
Speeds Of upto 6000 s.p.m. Dependant on Application






FULL UK PARTS & SERVICE
We Import the machines, so we have the Parts as well. A Full range of Gauge parts and Accessories are available from us.
Auto Lubrication
Internal Oil Pump keeps all moving parts correctly lubricated for smooth operation and long component life.
Dual Take-up Lever and Thread Tension Control.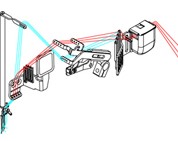 The brand new design of dual take-up lever and thread tension control system is suitable for both heavy and light fabric. It accommodates a wider range of sewing applications for more flexibility & efficiency.
CALL US TODAY FOR MORE INFORMATION ON THE F007K


or