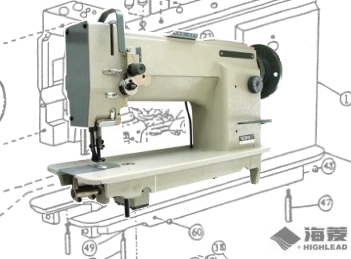 HIGHLEAD GC0618-SC

The HIGHLEAD GC0618-1SC Walking Foot Machines have Full Compound and Needle Feed Transport for heavier applications. Similar machine to the SEIKO STH8BL and CONSEW 206RB, but with much more modern styling. The HIGHLEAD GC0618-1SC machines are ideally suited to HEAVY UPHOLSTERY, CANVAS & CORDURA Sewing, WEBBINGS and PVC, LEATHER / AUTOMOTIVE TRIMMING and EQUESTRIAN PRODUCTS


Designed in Japan and Manufactured to European Quality Standards, Each Machine bears the CE symbol as your assurance of Quality and Safety. Supplied complete with all Guards to comply with Health and Safety requirements. CE Tested & Approved.

With both Needle and Compound Feed Transport, 'ply-shifting' is a thing of the past. Even feeding of both ply's is virtually guaranteed with the 'Walking Foot & Needle Feed' system.

Please feel free to call us for more details or to check stock and availability or just call in at our showrooms for a demonstration - we'll be delighted to see you.

We IMPORT & DISTRIBUTE these machines on a DIRECT BASIS, which means we can offer you GREAT PRICES.

UK Based Parts & Service Centre In LIVERPOOL. All the Parts & Expertise you will ever need is here.



We Ship Worldwide


All Major Credit Cards Accepted


LONG STITCH CAPABILITY
Offering An Adjustable Stitch Size of between 0 & 7mm in Forward & Reverse, this machine is perfect for Top Stitching on Hides, Leather and PVC Banners & Signs.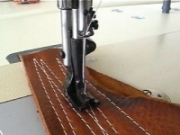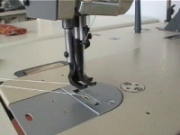 HIGH FOOT LIFT
Foot Lift Height of Upto 15mm can be achieved for use on Bulky Work and Quilting etc.

LARGE CAPACITY ROTARY HOOK
Having A Large Capacity Hook means you can have a Large Capacity Bobbincase. The GC0618-1SC offer in excess of twice the amount of thread on the bobbin over a standard machine. Great for Long Runs or when using Thick Thread.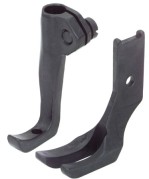 USES STANDARD TYPE SINGER FEET
Designed to Use Standard SINGER Type Presser Feet means you will always be able to source the PRESSER FOOT you need, whether you are PIPING, EDGE STITCHING, INSERTING ZIPS or BINDING.
We hold a vast range of PRESSER FEET to fit this machine from stock.
CALL US or See The PARTS PAGE
PERFECT FOR PIPING & UPHOLSTERY


Having Both Walking Foot & Needle Feed Action,
the GC0618 machines make light work of heavy Furnishing Fabrics, Dralon, Velvet etc for a flat, pucker free seam every time.
PIPING SETS IN STOCK IN SIZES
3/16 - 1/4 - 3/8 - 1/2 - 5/8
DOUBLE PIPING SETS IN STOCK IN SIZES
1/8 - 3/16 - 1/4 - 3/8
SUPPLIED COMPLETE ON BUILT UP UNIT STAND
Every Machine we sell is supplied with a Built Up Unit Stand and eveything you need to get working 'Out Of The Box'