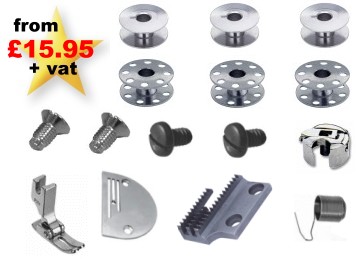 Does Your Machine Need a Bit Of TLC ?
Bring It Back To Life With a SERVICE KIT.

So What Do I Get In The Kit?
Well, you get 6 Steel Bobbins, A Bobbincase, Check (Takeup) Spring, Presser Foot, A Needle Plate, A Feed Dog and New Plate & Feeder Screws.

Just Call With The Make & Model Of Your Machine and If Possible The No. of Your Feed Dog Or Needle Plate so we send you the same as you have now and we'll do the rest.

Cost £15.95 + vat for most Standard & UBT Flatbed Lockstitch Machines including:

DB2-B755-3
DB2-B755BZ
DB2-B755 Mk2
DB2-B755 Mk3
DB2-B755-3A
DB2-B735-1
DB2-B735-3
DB2-B735-5
DB2-B736-3
DB2-B736-5
DB2-B737-103
DB2-B737-113
DB2-B737-403
DB2-B737-413
DB2-B737-903
DB2-B737-913
DB2-B714
DB2-B715
DB2-B716
DB2-B760
DB2-B762
DB2-B101
DB2-C101
DB2-C111
DB2-C211 etc.



CONSEW 210
CONSEW 215


All Images On This Website Have Been Digitally Watermarked

JSM (Joy's)
PF8500 (Juki Copy)


JUKI DDL227
JUKI DDL555
JUKI DDL5530
JUKI DDL5550
JUKI DDL8500
JUKI DDL8700
JUKI DDL8900 etc


SIRUBA L818


ADD A Rotary Hook
And Get A £5 Discount if Purchased With A Service Kit.
TOYOTA
LS2-AD140
LS2-AD150
LS2-AD158 etc
WIMSEW
WIMSEW W111 (PROTEX)
WIMSEW W211 (PROTEX)

HIGHLEAD GC1188
HIGHLEAD GC128-M
HIGHLEAD GC128-M-D3



SUNSTAR KM123
SUNSTAR KM137
SUNSTAR KM235
PROTEX
PROTEX TY-B111
PROTEX TY-B211


MITSUBISHI LS2-180
MITSUBISHI LS2-190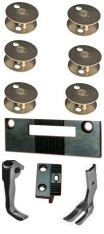 WALKING FOOT MACHINES SERVICE KITS - Please Call For Pricing

all Standard SINGER Models


95K & 96K
195K & 196K
188K
366K
451K
191U & 191D
291U
491U & 491D
591D
660A1 660A2 660A3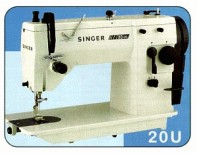 SINGER 20U Service Kits, Please Call For Pricing


TYPICAL GC6150M
TYPICAL GC6-18M
TYPICAL GC6160